Welcome !
Welcome all scientists, researchers, and students to our event, ICESNANO 2016. This International Conference on Engineering, Science and Nanotechnology will be held in Solo, Indonesia on 3 – 5 August 2016. ICESNANO 2016 constitutes the joint seminar between Sebelas Maret University (UNS) Indonesia and Universiti Tun Hussein Onn (UTHM) Malaysia in the field of engineering, science and nanotechnology.
In this event, our conference theme is "empowering innovation in engineering, science and nanotechnology".
The conference program will consist of pre-conference workshops, plenary/keynote speeches, invited sessions as well as oral sessions. This conference aims to communicate and distribute knowledge of fundamental and applied research in the field of engineering, science and nanotechnology.
It also provides the premier interdisciplinary forum for participants to present and discuss the most recent innovations and practical challenges in this field.
Publishing
By double-blind review, all extended abstract submissions are reviewed by the Scientific Committees. To cover the research results, all extended abstracts accepted in ICESNANO 2016 will be arranged into official website. There will be no served Proceedings of ICESNANO 2016 for full paper. Instead, the authors could prepare the manuscript after presenting their results of the research according to full paper submission. For publishing, the papers presented in ICESNANO 2016 will be published at AIP Conference Proceedings. To avoid plagiarism, please note that the manuscripts have not been or will not be published elsewhere.

In the proceedings services of ICESNANO 2016, we use OPEN ACCESS OPTION for online publication. OPEN ACCESS is an online proceeding that will be permanently free-to-read and available to researchers worldwide without any fee to access or download the papers. You do not need a username or password to access the papers. All online publication fees are completely independent of the number of pages in your proceedings papers. However, all contributions must be full articles with a preferred minimum of 4 papers per paper.
AIP Conference Proceedings

ISSN:0094-243X E-ISSN: 1551-7616
AIP Conference Proceeding is indexed by SCOPUS
with SJR indicator of 0.16 and H index of 29.
http://scitation.aip.org/content/aip/proceeding/aipcp

Pre-conference workshop will be held on 1-2 August 2016 before ICESNANO 2016 is undertaken. In this event, there are three types of workshops offered to participants including natural dye-sentitized solar, synthezied nanofibre for piezoelectric, and thermal analysis and thermal conductivity characteristics of nanofluids.
In collaboration with :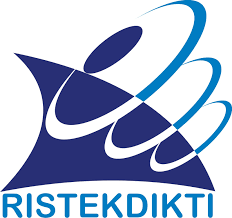 Sponsored by :
Organized by :
Supported by :